New Authentic Ripe Vapes Saltnic Ejuice
Ripe Vapes Saltnic Ejuice introduces their version of nicotine salt liquids with Handcrafted Salts. Handcrafted juices are mostly smooth.  Using this process, Ripe Vapes has created its number one salt flavor, Vanilla Custard Tobacco (VCT). Available now at UAE Vape KIT for salt in Dubai, Sharjah, Ajman, Abu Dhabi and all other states of UAE.
The new Ripe Vapes Saltnic Ejuice 30mg & 50mg All Flavors now available in MVAPEDUBAI! Order now and get cash on delivery to all UAE!
Ripe Vape Saltnic VCT Handcrafted Saltz, Vanilla Custard Tobacco vape juice is a decadent tobacco flavor that blends Virginia's finest crops with smooth, creamy vanilla. This Salt Nicotine flavour is one of the best-selling E-LIQUID of all time thanks to its glorious taste that always hits the spot.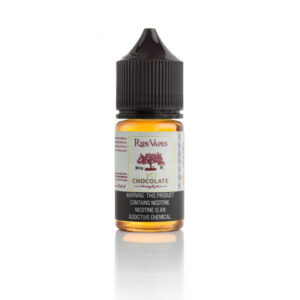 Every inhale satisfies you with nutty and smooth tobacco. The richness of the tobacco flavor intensifies as it glides across the palate. Then, warm vanilla notes follow. On the exhale, the tobacco takes on a delightfully sweet flavor as the creaminess of the custard saturates your palate.
VCT from Ripe Vapes comes in a 30ml chubby gorilla bottle with an even ratio for some nice throat hits during each vape session.
The taste of Vanilla-Custard-Tobacco never tasted this smooth in a vape form with every hit of VCT ejuice.
Ripe Vapes Saltnic Handcrafted Saltz Key Features:
30ml vape juice by Ripe Vapes
Available in 30mg (3%) 50mg (5%)
Nicotine salt formula
50% PG, 50% VG