AUTHENTIC TUGBOAT ULTRA 6000 DISPOSABLE IN UAE
Tugboat Ultra 6000 Disposable has a lot of fashionable coating that makes it look fantastic and elegant. It's extremely comfortable, lightweight, and portable. Because 15ml of 5% nicotine salt e-juice can deliver up to 6000 puffs, your taste receptors will continue to crave things. You can easily dispose of it after use because it is pre-filled, pre-charged, and rechargeable. To vape directly, use the mouthpiece.
Tugboat's new Ultra Disposable Vape is the most advanced product we've ever created. With a 15ml capacity, 6000 puffs, and a rechargeable Type-C battery, this is the last vape you'll ever need. Get your hands on one as soon as possible!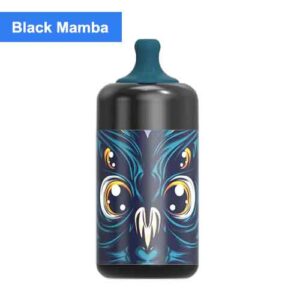 TUGBOAT ULTRA 6000 PUFFS FEATURES:
6000 Puffs
15ml E-juice
5% Nicotine Salt
Pre-filled, Pre-charged
Rechargeable
Draw-activated
MTL Vape
TUGBOAT ULTRA 6000 DISPOSABLE IN DUBAI
Tugboat Ultra Disposable Vape has a large area of stylish coating, which makes it both adorable and fashionable. Due to its abundance of flavor, it is certain to satisfy your taste, and it provides you with up to 6000 puffs to guide your taste buds to continue craving with ease, using its 5% synthetic nicotine and 15ml vape juice capacity.
The newest member of the Tugboat family, the Tugboat disposable Ultra 6000 Puffs, is a lightning-fast charge for anyone in need of a nicotine fix. Because it comes with an extra-large cartridge that provides 6000 puffs of pure, delicious nicotine, this device is ideal for any smoker looking for a quick and easy way to enjoy their favorite hobby.