Authentic Heets Dimensions New Flavors In UAE
Heets Dimensions New Flavors Are Available Now in UAE. New Iqos Heets Cigarettes in a Stylish Black Box With Rainbow Colors Bring Specially Blended Tobacco With Herbs Based on Recipes Made by World-famous Celebrities.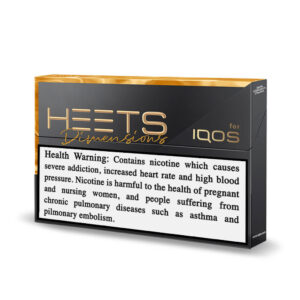 They Taste Really Great. Heets Dimensions New Flavors Are Really Another Cup of Tea, Herbal or Fruit.
Tobacco Fragrance Recipes Were Mixed by Chef Juan Amador, Holder of Three Michelin Stars, and Mixology René Soffner, Winner of the Best Mixologist of Europe 2019 Competition, Who Collaborates With Iqos on the Future Vision of Heated Tobacco.
The Sophisticated Perception of the Tastes of the Two Top Gastronomes Has Indeed Manifested Itself, All Four Variants of Creations Are Balanced in Taste, and I Dare Say That It is Incomparably Better Than Commonly Sold, Although for Each of Them It is Clear From Which Basic Heets Dubai Variants Were Mixed.
How Heets Dimensions Dubai Taste
As Usual, the Taste Descriptions Are Too Fleeting and Little Explanatory. Below the Official Description, We Have Added Our Real (and Subjective) Impressions, Which Differ From the Description Quite a Lot. Great is That Only Glaze Seems Slightly Menthol.
Iqos Heets Dimensions Noor in Uae
Warm and Zesty
An Elegant Tobacco Blend Fused With Warm Nutty Sensations Delicately Balanced With Zesty Notes and Fruit Aromas.
Iqosmag:
The Brown Flavor is Very Much Reminiscent of the Creamy Taste of Heets Teak (Lighter Bronze), but the Softer Noor Are More Earthy and Velvety, Clearly Showing the Sweetness of the Fruit.