New Authentic VGOD Salt Nic In Dubai
VGOD Salt Nic e-liquid is a high concentrate salt nicotine liquid is USA-made premium ejuice. Available at UAE VAPE KIT in Dubai and all over UAE for sale. VGOD Salt delivers a smooth throat kick and immediate nicotine satisfaction.
All SaltNic e-liquid is for low wattage pod devices only and is sold in 25 mg or 50 mg strengths.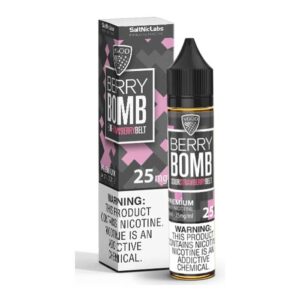 VGOD SaltNic – Cubano Silver Features:

30mL Unicorn Bottle
30% PG
70% VG
Nicotine Salts Formulation
Crafted For Ultra-Low Wattage & Pod-Based System
Made in the USA
Manufactured by SaltNic
Available in 25mg, 50mg
CALIFORNIA PROPOSITION 65 – Warning:
This product contains nicotine, a chemical known to the state of California to cause birth defects or other reproductive harm.