Authentic Vgod Pod 4k R Disposable Kit
The Vgod Pod 4k R Disposable Vape ,The 4k device is 4000 real puffs with maximum e-juice capacity of 8ml and are filled with 20mg of salt nic. Each POD 4K disposable vape pod device comes with a single device (1). This device requires no maintenance due to its simple and disposable nature. The POD 4K features no buttons and is automatically activated when you inhale.
Shop the VGOD Pod 4K In Dubai UAE. The Vgod Pod 4k R Disposable vape pod devices are the newest creation from VGOD! It features a specifically unique design with salt nic. This disposable vaporizer accommodates 4000 puffs and is meant to be disposed of after the life cycle.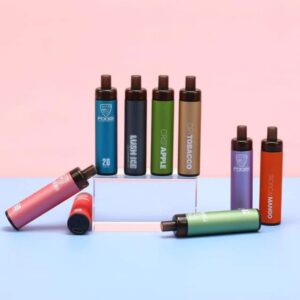 Vgod Pod 4k R Kit  Main Features:
 8ml Capacity With Viewable Liquid Level
50/20mg Nic-concentrate for Your Option
550mah Rechargable Battery
Compact Form: 98mm ~ 4 Inches
Product Type: Disposable Kit
Physical Parameter:
Size: Ø21*95mm
Capacity: 8ml
Nic-concentrate: 50/20mg
Battery: 550mah
Puffs: 4000
Flavors:
crisp Apple
tropical Mango
dry Tobacco
mighty Mint
purple Bomb
mango Bomb
cubano
lush Ice
apple Bomb
berry Bomb
banana Bomb
Packing List:
1 X Pod 4k R Disposable Kit