Best Iqos 3 Duo In Dubai UAE
Iqos 3 Duo Spent a Lot of Time Creating a Successful Device That Can Decrease the Harmful Effects of Smoking. All the Devices Have Different Attributes. Every New Edition Makes Smoking Even Safer. You Can Also Find Different Color Variations. The Earlier Versions Were for Single Sessions or 2 Sessions. With Newer Versions, You Can Enjoy Multiple Sessions of Heets Through These Devices.
You Can Easily Find Your Desired Device on MVAPEDUBAI. Iqos 3 Duo is an Innovative Version Without Weaknesses. The Charging is Quite Fast as Compared to Older Versions. This Device Also Offers Multiple Sessions of Nicotine Intake. You Can Have Consecutive Sessions Without Giving Rest.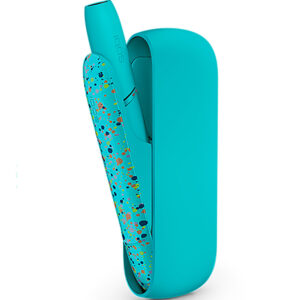 Unique Aspects of Iqos 3 Duo
This Newer Device Offers Connectivity With the Designed App. Bluetooth is Also Installed by the Company. The Device is Made Up of Solid Material Which Makes It a Little Bit Heavier. The Quality of Fumes is Also Improved So You Can Enjoy Better Puffs.
A Mini Charger is Inserted in the Packaging Which Can Be Carried in the Pocket. This Will Help You in Charging Your Iqos 3 Duo Anywhere You Want. It Provides Around 35 Sessions if the Device is Completely Charged. The Duo Version Offers 2 Sessions in a Row Without Resting the Device. The Feedback Regarding Overall Performance is Amazing.
What the Kit Contains?
The Package Has a Colored Device. You Can Order Your Desired Color From Our Website. We Are Available to Cater to Your Needs. The Delivery is Fast. The Color Options Include Gold, Blue, Dark Grey (Black), and White. The Kit Contains a Charger, Device, Cable, Brush, Instruction Manual, and Warranty Card. You Can Use the Brush to Properly Clean Your Device After the Sessions. The Adaptor is of High Quality.
How to Use Iqos 3 Duo?
The Device Has a Cable So You Can Charge It. You Don't Need to Carry a Lighter or Matchbox Anymore. The Device is Sturdy and Comes With Accessories for Thorough Cleaning. The First Step is Charging the Device. Then You Can Remove the Adapter to Use It.
There Are Several Flavors of Heets Available That You Can Easily Find on Our Website. After Charging, Insert Your Favorite Heets Stick and Turn on the Switch. This Version Takes Around Half a Minute to Heat the Inserted Tobacco Stick. The Led Lights Show the Level of Heating and if the Device is Ready to Release Vapors of Nicotine.
A Single Session Will Last for About Six Minutes and Release 14 Puffs of Dense Fumes. There is No Smoke or Ash. You Can Easily Use This Device Inside the Office or Home. It Will Not Affect the Health of People Sitting Around You.
There is Also a Vibration Option That Lets You Know That the Device is Ready to Use. The Charging Usually Takes 1 Hour 20 Minutes. Make Sure to Disconnect Your Device Before Starting a Flavourful Session of Heets.