BUY IQOS LIL SOLID 2.0 In Dubai
BUY IQOS LIL SOLID 2.0 in Dubai, Abudhabi, Sharjah, Ajman, and all over UAE. Smoke three consecutive sticks in 1 session and 30 sticks in full charge. The rod-shaped heating element technology used in the Lil SOLID device provides a real tobacco taste without burning, ash, and cigarette smoke odor. The real taste of tobacco without burning, ash, and the smell of cigarette smoke.
IQOS Lil SOLID 2.0 was developed by the South Korean company KT&G. Philip Morris unveiled a Philip Morris acclaimed device.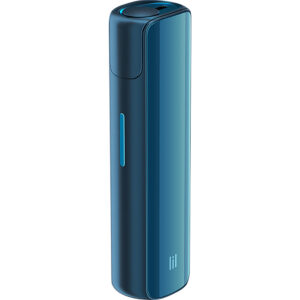 As always, clean your device regularly for good health. Fortunately, Solid 2.0 has a self-cleaning feature. To use, quickly press the control button 5 times until the LED indicator turns orange. This will help burn off plaque, but remember to peel it off by hand if necessary. To do this, wait until the device has cooled down, remove the cover and use a cleaning brush and/or cleaning sticks to remove any dirt.
Product Features:
Battery Capacity (mAh): 2950mAh
Weight: 5.5g
Size: 104x30x17mm
Place of origin: Korea
Color: space blue, black
Material: aluminum alloy
Warm-up time: 2 5 s
Charging time: 15 minutes
Temperature: 300-350
The package includes:
1 x Tobacco Heater IQOS LiL Solid 2.0 HNB Heat Not Burn
1 x USB Cable (Type C)
1 x charging adapter
1 x cleaning tool