AUTHANTIC NERD SQUARE 5000 PUFFS
The new NERD SQUARE 5000 PUFFS vaping device is one-of-a-kind. Because it is less costly, more modern, and smaller than a cigarette, the NERD SQUARE with 5000 PUFF Disposable Vape is perfect for people who want to quit smoking. The NERD SQUARE with 5000 PUFF is a definite must-have for anyone looking for a more pleasurable method to ingest nicotine!
The most current advancement in vaping technology is the vape. NERD SQUARE5000 PUFFS has an ergonomic shape that makes vaping the best choice for your vaping needs. Order yours today!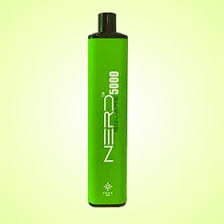 Quick Link: DISPOSABLE VAPE
NERD SQUARE 5000 PUFF DISPOSABLE FEATURES:
Brand – Nerd Square-5000
Battery – 1400mAh
Pods Capacity – 10.0ml
Puffs –5000 Puffs
Type – Disposable Vape pods
Nic – 2%
AVAILABLE FLAVORS:
STRAWBERRY WATERMELON BUBBLE GUM
STRAWBERRY RASPBERRY CHERRY ICE
KIWI PASSION FRUIT GUAVA
MANGO ICE
MR BLUE
PINK LADY
RED APPLE ICE
BLUEBERRY RASPBERRY
GUMMY BEAR